Welcome to Gregory University, Uturu
We are committed to providing quality education and fostering a dynamic learning environment for our students 
The vision of Gregory University is to be a world-renowned University noted for the high quality of its academic and research programs as well as its professional, practical, and entrepreneurial capacity development.
The mission of Gregory University is to produce God-fearing, ethically sound, highly skilled global leaders who shall be catalysts for technological and socio-economic advancement of themselves and their environment.
The University intends to produce graduates with sufficient theoretical and practical skills that enable them face the challenges of employment with attributes of innovation, creativity, and self-reliance.
The Proprietor and Founder of the University, Prof. Gregory Ikechukwu Ibe foresees a practical-oriented problem-solving institution of a high standard, the main focus of which shall be science and technology for service and partnership with government, industries, urban development, and meeting social needs.
Why Choose Gregory University
Comprehensive and Quality Education Our commitment to academic excellence ensures that students receive comprehensive and quality education that equips them with the skills, knowledge, and expertise needed to succeed in their chosen fields. Our academic programmes are thoughtfully designed to challenge and inspire students, encouraging them to think critically and develop their intellectual abilities.
Conducive and Serene Campus Environment Nestled in the quiet and serene community of Uturu, students at our university will benefit from a campus environment that is both peaceful and conducive to learning and innovation. The university boasts state-of-the-art facilities, including modern classrooms, well-equipped laboratories, a resourceful library, cutting-edge technology, and advanced research centres that offer countless opportunities for growth and exploration.
Emphasis on Talent Development and Entrepreneurship Our approach to education emphasizes holistic development, nurturing not only intellectual growth but also talent development, practical hands-on experiences and entrepreneurial skills. Our curriculum at Gregory University places great emphasis on talent development and entrepreneurship, encouraging students to think innovatively and empowering them to turn their ideas into reality.
Global Perspectives and Research Opportunities Our University engages with diverse cultures and ideas, offering students the chance to broaden their horizons and gain a deeper understanding of the world around them. Additionally, our university is a hub for innovative research across various disciplines fostering a culture of curiosity and discovery. We encourage and support research initiatives among our students and faculty and our research output contributes to solving real-world problems.
Exceptional and Outstanding Overall, Gregory University is an exceptional institution that offers an unparalleled educational experience. Whether you're a student just starting out on your academic journey or an experienced scholar looking to expand your horizons, there is no better place to invest in your future than Gregory University.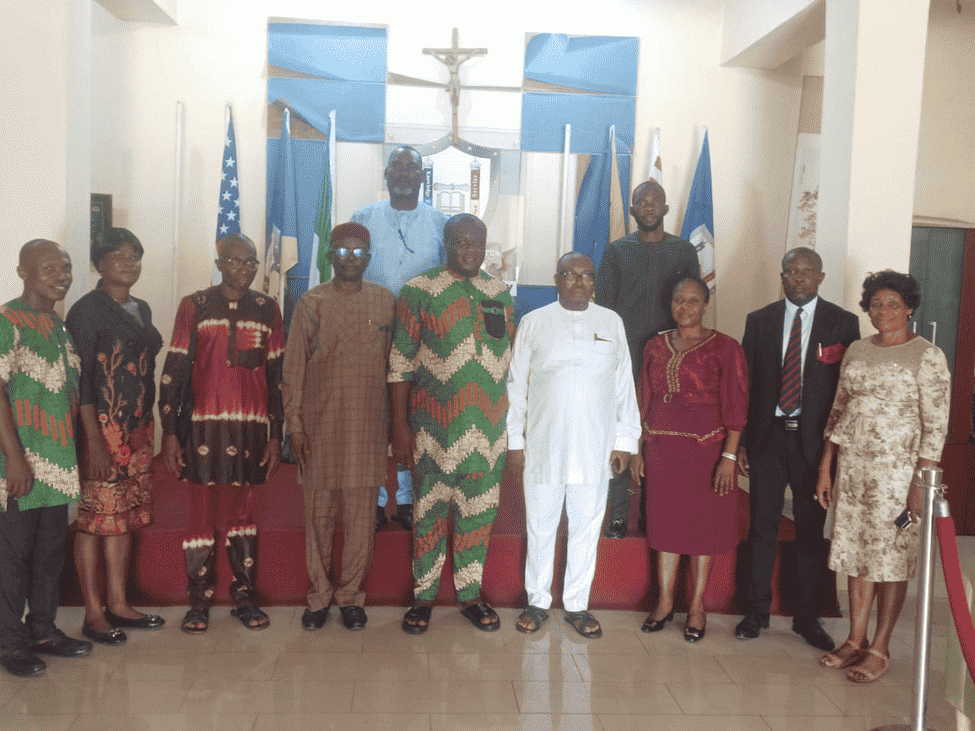 SEAN Holds Third International Conference at Gregory University, Confers Fellowship Award on Distinguished Academics
The Science Educators Association of Nigeria (SEAN) recently hosted its third international conference at Gregory University, Uturu, with the theme "Promoting STEAM Education Through...
Take a Tour of Our University
Research content is currently not available